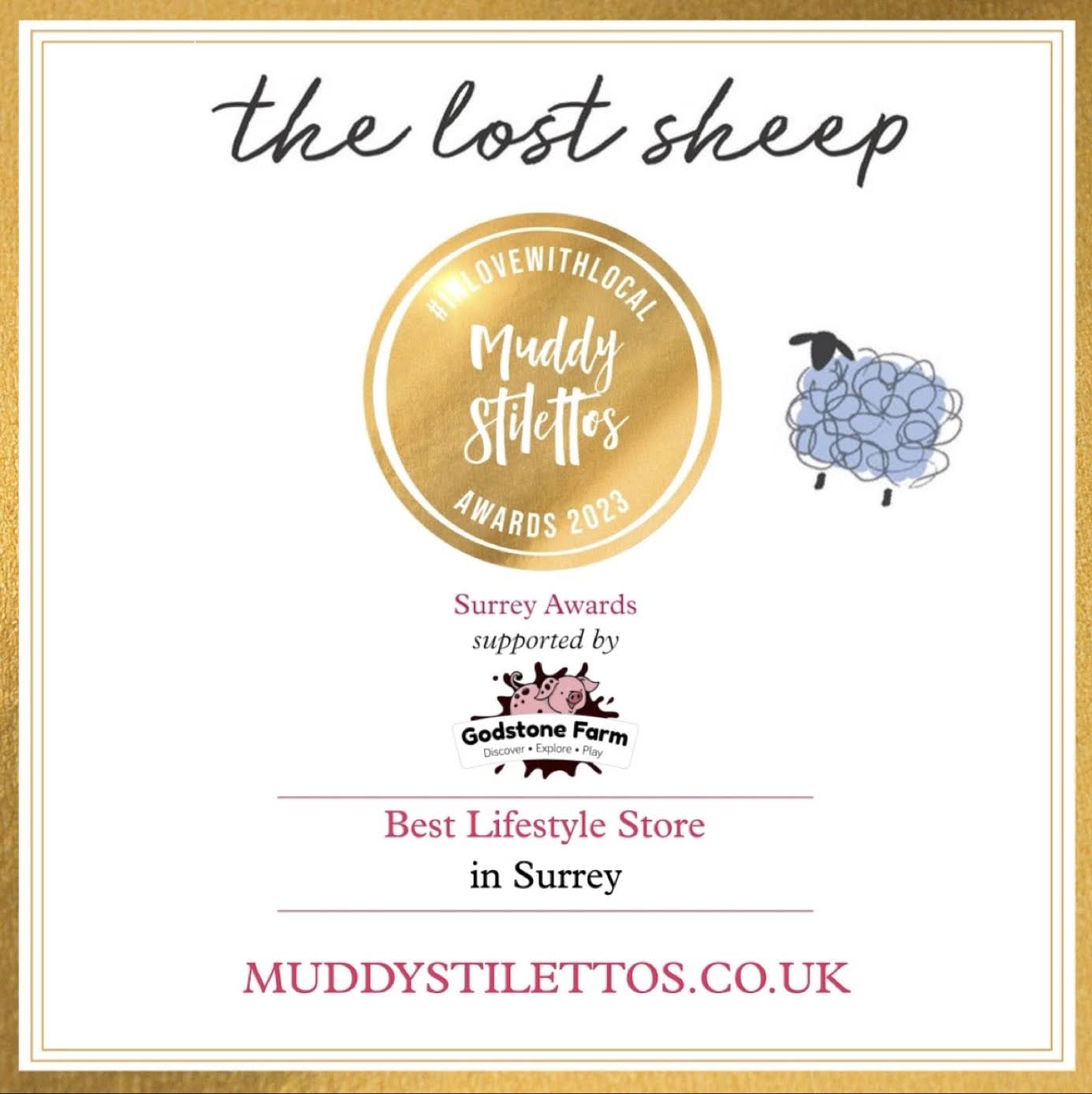 A love of people, gifts... and cake
We are so excited to have been voted the Muddy Stiletto Best Lifestyle Store in Surrey 2023! Thankyou so much for all your support, it means so much to us.
At the lost sheep we love people.

We love community.

We love chatting and getting to know our customers.

We love the gifts we sell; we love choosing them, unpacking the deliveries, displaying them, having them in our own homes, seeing peoples faces light up when they see just the thing they've been looking for, and hearing the giggles at the signs and cards. We love locally made items, we love quirky, and we love sensible too, and if we didn't love it, we wouldn't sell it.
Not forgetting cake – we love homemade cake! Our tea shop is Caterham's best kept secret – we're working on that!

Take the tour